DU admission norms unfair to senior citizens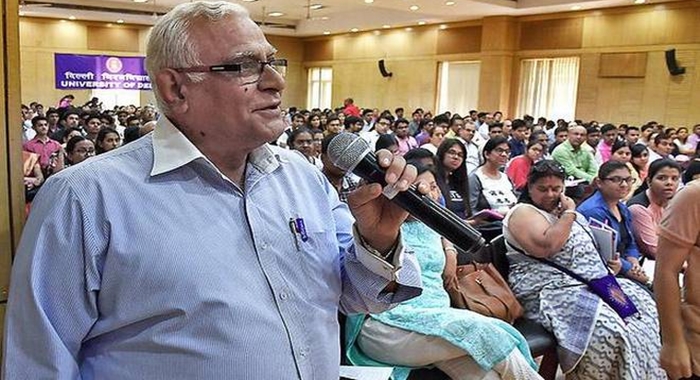 Several applicants accompanied by their parents attended the first Open Day at Delhi University on Monday and among them was 67-year-old Nagesh Chadha.

The senior citizen has diploma in Urdu, and Travel and Tourism from University of Delhi. He had also taken an examination for certificate in Persian course.

Having a firm believe in lifelong experience, Mr. Chadha feels that the university should have a senior citizens quota.

DU does not have an age limit for most of its courses. A retired employee of Life Insurance Cooperation of India, Mr. Chadha wants to do his Masters in Life Long Learning from DU or join Delhi School of Journalism.

Mr. Chadha attended the session last year as well as an admission seeker but could not succeed. "I have the knack for studies but DU has no provision of higher studies for people like us," he said.

'Not for jobs'

Demanding reserved seats for senior citizens in DU, he said, "I want to study in DU just like any other student but the authorities are asking me to appear for the entrance examination which is not fair. How can I compete with the youth? They are preparing for so many examinations like CAT, MAT, etc. How can I keep up with the general knowledge as they can? I am not studying to get jobs. I just want to enhance my knowledge".