Citizen rights have to be at pinnacle: CJI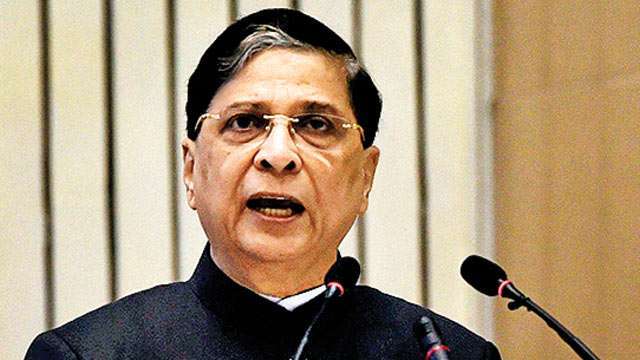 Chief Justice of India (CJI) Dipak Misra said on Sunday that there can be no compromise on a citizen's fundamental rights, asserting the Supreme Court believes in and practices constitutional sovereignty.
He was responding to Union law minister Ravi Shankar Prasad's assertion that PILs cannot become a substitute for governance which must remain with those elected to govern.
The fundamental rights are in the core value and the bedrock of the Constitution, the CJI said, adding that an independent judiciary with the power of judicial review is the ultimate guardian of the Constitution to ensure that governments function as per the law within their domains.
"The citizens' rights have to be at the pinnacle," Justice Misra asserted, while speaking at a function organised by the apex court and inaugurated by President Ram Nath Kovind to celebrate Constitution Day. Justice Misra said the focus of the judiciary should be on reducing pending cases, rejecting frivolous litigations and stressing on alternative dispute resolution mechanisms to settle cases.
President Kovind said that it was critical not to disturb the fraternity of separation of powers and maintain a "delicate balance" while exploring the relationship between the judiciary, the executive and the legislature as they are all equal.
The three organs of the state should be conscious of their liberty and strive to protect their autonomy, he said.
However, they should be careful about not disturbing the fraternity of separation of powers "by even unknowingly intruding into the domain of either of the two other branches," the President said.

(With PTI inputs)

SOURCE : www.dnaindia.com