Turning 50 is a huge milestone. For many people, this signifies a new chapter in their life. Maybe your child is now grown and out of the house. Perhaps you're noticing some new physical changes to your body. Chances are, you will feel different once you reach this significant birthday. Fortunately, many of those changes can be positive. Turning 50 means that you have a lot of life experience. You know what you like and what you don't like. Use your wisdom to help you become even more amazing and fit when you're 50 and older.
Join a gym. When you're over 50, it becomes more important to ease into new physical activities. Your body simply can't handle abrupt changes and extreme activities in the way that it used to. Joining a gym is a great way to start a new exercise program because you'll have access to a network of professionals. Look for a gym that offers a free personal training session and health consultation for new members.
Many gyms have group exercise classes that are specially programmed for older patrons. Trying a group
class is a great way to get in shape and make some new friends.
2. Try a new activity. It's very common to become stuck in an exercise rut. If you are already in good shape, chances are that you have found a method you like and have stuck with it throughout your adult life. But as your body changes, you should consider changing your routine, too. Trying a new form of exercise is a great way to gently challenge your body and get some amazing health benefits.
Consider trying yoga. Many older people suffer from stiff joints and sore muscles. Yoga is great for easing physical tension, and also has amazing mental benefits, too.Try looking for a yoga studio that offers gentle or introductory classes. Those levels will help you to ease into your practice.
3. Head outdoors. The health benefits that you get from physical exercise are increasingly important as you age. It becomes even more important to keep your heart healthy. Finding a workout routine that you will stick to is half the battle. You need regular activity in order to see the benefits. Research shows that women over 50 who exercise outdoors are more likely to exercise regularly.
Outdoor exercise can be very enjoyable, which is probably why it is easier to commit to. Try finding a walking trail in a picturesque spot near your home. A hike is a great way to get a workout and to get some fresh air.
Swimming is a great exercise for you as you get older. It is effective, but very gentle on aging joints. Look for a nearby park that has a community pool.
2. Get a workout buddy. There are many benefits to finding a friend to join you during your workouts. Having a partner can help keep you accountable. For example, if you make a plan to exercise with someone, you are less likely to cancel than if you are only disappointing yourself.
A workout buddy can help keep you motivated. If you see that they are getting results, it can challenge you to work harder.Try looking for local workout groups online. For instance, many cities have groups you can join that take hikes, go golfing, play tennis, etc.
4. Take a walk. Walking is one of the best ways to both get in shape and stay in shape. It is affordable and everyone can do it, no matter where you live. Walking is low impact, but keeps your heart healthy and your muscles limber. This is especially important as you get a little older.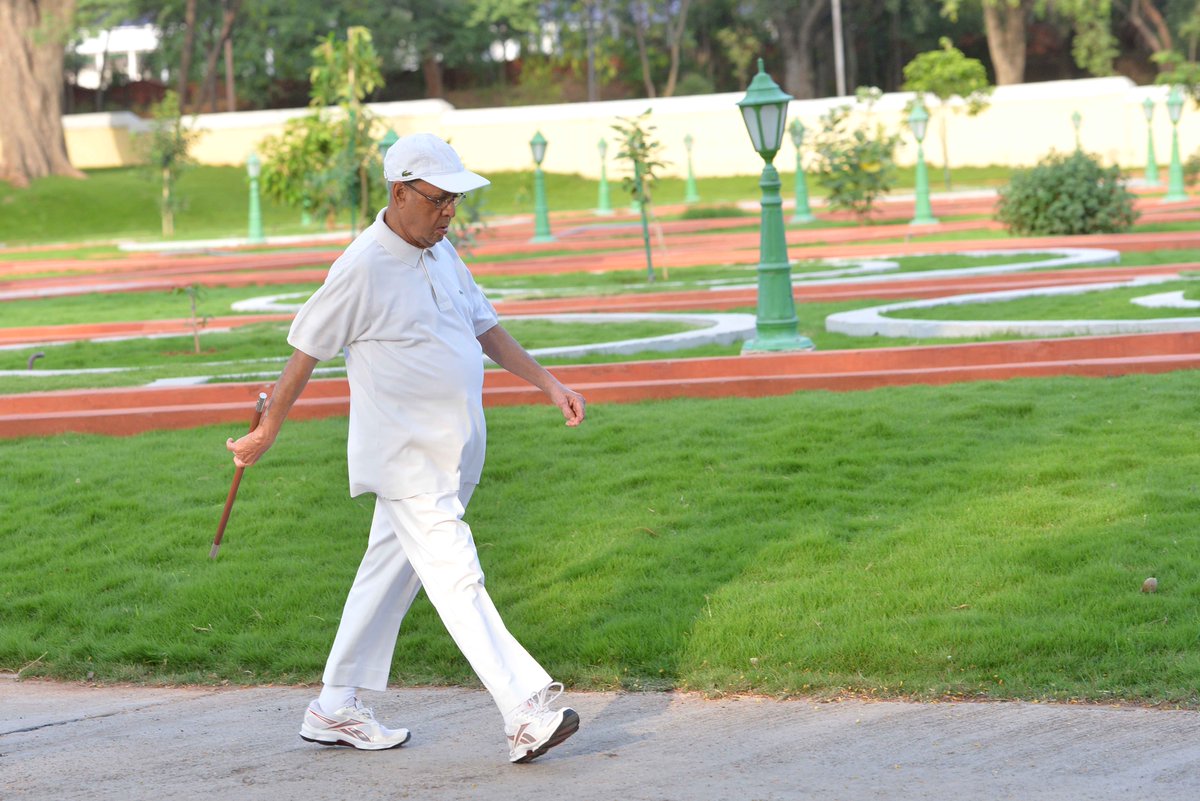 Walking is also great because it doesn't require any fancy equipment. Try getting a simple pedometer to keep track of your steps. If you like technology, you can also download an app on your smartphone. Try to get 10,000 steps per day. View it as a challenge!